Det er helt nyt for mig at lave live Google hangout, og her er en video fra et af de første hangout. Her snakker vi om en fantastisk Empower Network event i Miami og personlig udvikling. Det er super sjovt og spændende at lave hangouts, og du kan se videoen her: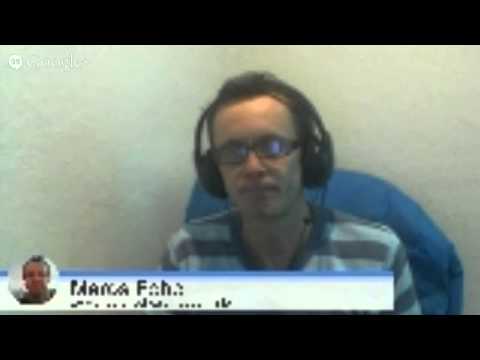 Det var en enestående oplevelse at være med til Empower eventen i Miami i januar 2014, hvor der var fantastisk varmt. Der var en dejlig stemning og jeg mødte en masse spændende mennesker i Miami, som jeg stadig har kontakt med. Det var 3 dage med topkvalitets foredrag/undervisning i personlig udvikling og online marketing.
Titlen på eventen var "Freedom" og jeg fik en masse nye kompetencer og viden, som jeg kan bruge til at få endnu mere Freedom i mit liv! Personlig frihed kan være på mange forskellige områder, og for mig handler det både om økonomisk og personlig frihed. Det er balance og overskud i livet og friheden til, at jeg kan arbejde og gøre en forskel på områder, hvor jeg har passion.
For mig handler livet om, at få frihed på så mange områder som muligt, og derfor er det så vigtigt og inspirerende at deltage i Empower events. Der møder jeg andre mennesker, som har samme drømme og visioner som mig, og jeg lære rigtig meget ved det. Der bliver delt en masse erfaringer og viden, som jeg kan bruge til både personlig og forretningsmæssige at vokse.
Har du lyst til at vide mere om, hvad jeg laver eller har spørgsmål, så kontakt mig her!
Thomas Justesen
Jeg har været blogger i flere år, og har en stor passion for personlig udvikling og online marketing. Så det er emner som jeg skriver meget om, og jeg bruger også video og Google hangout. Jeg er coach og mentor for mange mennesker, som også gerne vil have en blog og have succes med online forretning. Jeg bruger meget personlig udvikling, fordi jeg ved at det er nøglen til succes. Vil du gerne have succes online?, så se denne video nu!, klik her!